A few weeks ago Horseshoe Bay saw the worst windstorm its had in a very long time. The damages were in the millions for the marina and boat owners, but the damage to the beach, ocean and marine life are not quite as easily measured. 
We took a quick walk and survey of the beach shortly afterwards, and knew something had to be done.  The debris consisted mostly of Styrofoam from the damaged dock system, along with rope, plastic, and unfortunately the usual garbage from careless individuals. As divers and marine life enthusiasts, we've seen first hand what happens when this ends up in the water, and in the stomachs of our beloved sea birds, whales and other marine life.
So we thought to ourselves, what better way to spend a sunny Sunday than to take out the trash! We gathered a few like-minded individuals and went to work! Three hours, 9 garbage bags, and 350lbs later…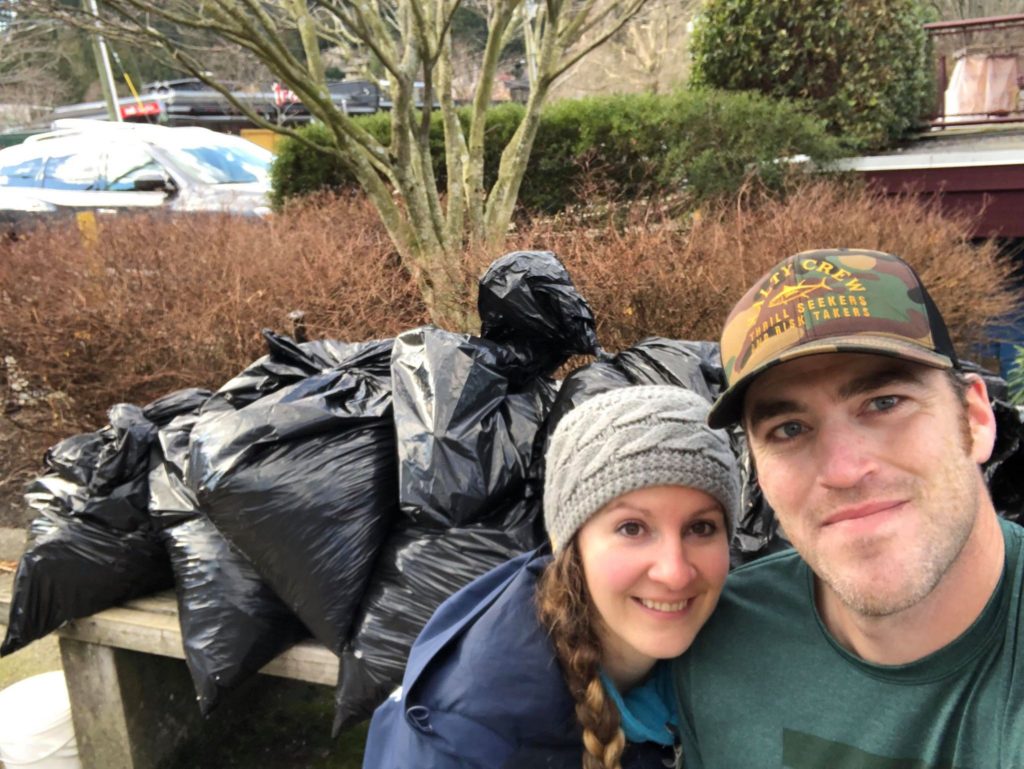 Although we only made a small dent, it was a great experience and a great feeling to help give back. We received a lot of support and recognition from passerby's, and if anything it helped educate and make people more aware of what is ending up in our ocean, and what we can do to prevent it!