whale watching in campbell river, bc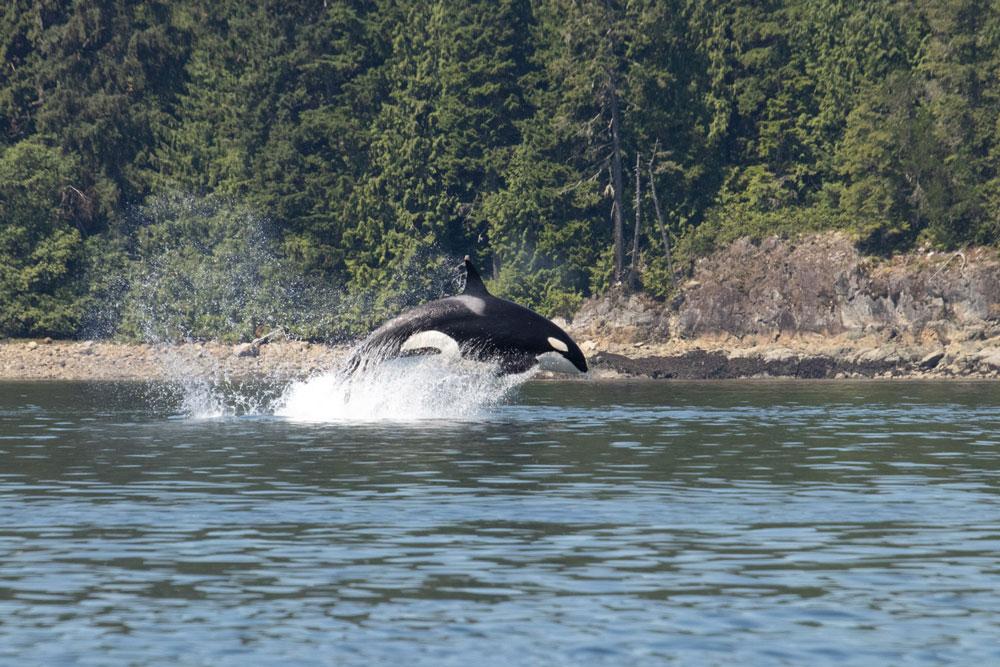 EXPERIENCE THE BEAUTY
During our Campbell River Whale Watching Tours You will explore some of the most pristine and remote areas of the coast. Our route takes us through the passages of the Discovery Islands, and into Desolation Sound exploring areas that most people only ever dream of. Our small groups allow us to make our trips a little more personal.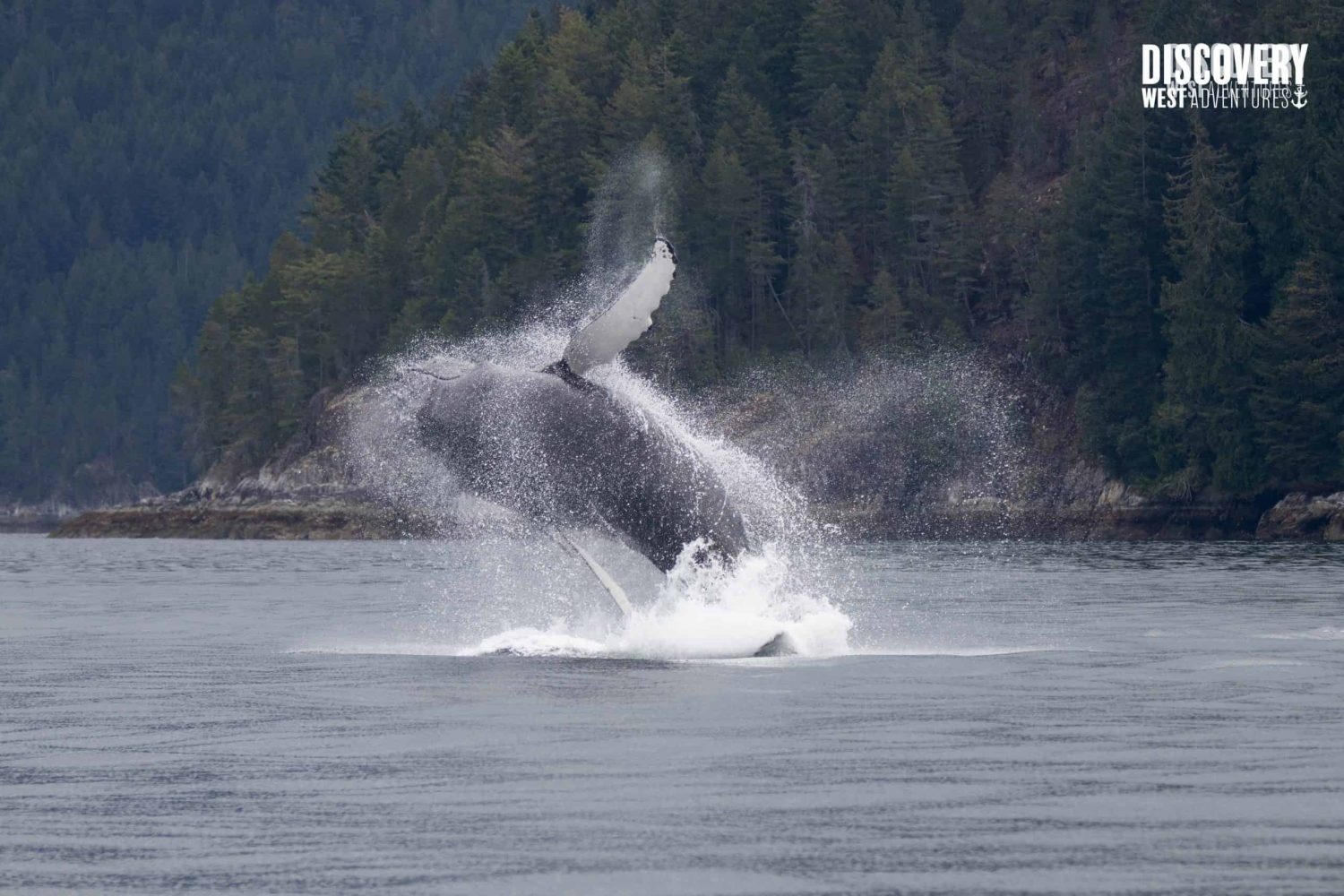 meet the wildlife
Part of the adventure is not knowing what you're going to see! During the summer months (July/August), Campbell River has a very large population of Humpbacks. It is not uncommon for us to see 15+ Humpbacks on a single Whale Watching Tour! We also have transient and resident Orca frequently come visit us, but Orca cover a very large ground, so they can be a bit more unpredictable.
Our focus is not only on whales, but on all of the wildlife and scenery our area has to offer. Other wildlife we often see during our tours are Pacific White Sided Dolphins, Seals, Sealions, and Eagles. In the spring and fall at low tide, we have a very good chance of spotting Black Bears and Grizzly Bears scavenging on the beach!
Our wildlife sightings are completely on their terms, and our goal is to give you a fun, educational, and memorable experience that is safe for both you and the wildlife.
Embrace the Journey
Our tour begins from Brown's Bay Marina, just 19km North of Campbell River. From there we'll go where ever the wind takes us! We are fortunate enough to be a part of a fantastic Whale Watching community in Campbell River, so often we know where everything is before we even get out on the water. This helps us spend less time searching, and more time watching!
Your journey takes place on our 30' partially covered Aluminum boat. The boat has ample seating, and room to move around on the deck while we are stopped viewing wildlife. During the tour, we will take a land-based stop for a nice homemade lunch (included). Guests will have a chance to get off the boat and stretch their legs, and use the bathroom if necessary.
$239 Adult / $219 Child (3-15yrs)
Prices Exclude 5% GST and 8% Fuel Surcharge
Your Whale Watching Tour
Includes:
You can enter Brown's Bay Marina or Resort into your GPS (15021 Brown's Bay Road, Campbell River). Once you arrive to the resort, head straight down the marina boardwalk, after you go through the float house (bathrooms are also located here) you will find our boat on right hand side of the dock. 
Please be sure to arrive 10-15 minutes prior to departure, we want to maximize our water time!
We Practice Ethical Whale Watching
For the safety of our guests and the marine life, we practice ethical whale watching. This means we follow all of the guidelines and distance regulations put in place by DFO and Transport Canada.