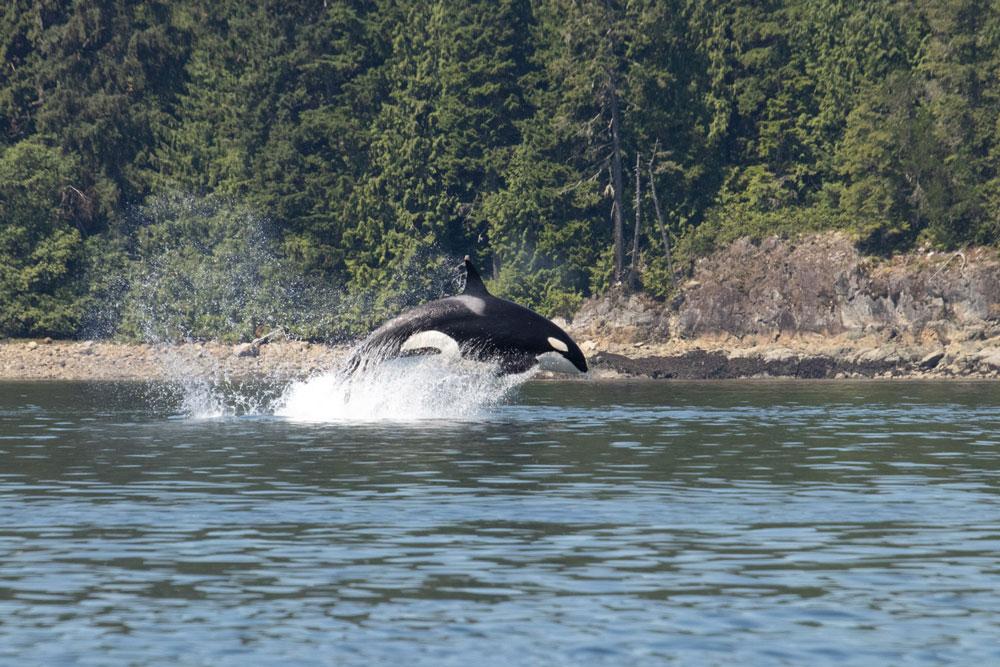 Experience the Majestic Beauty of Whales on a Whale Watching Tour
Our coast is a place of unparalleled beauty that many people can only imagine visiting. What's more, our small groups ensure that your trip will be intimate and personal, allowing you to fully connect with the awe-inspiring surroundings and marine life you will encounter along the way. Simply put, there's nothing quite like a Campbell River Whale Watching Tour to take you on an unforgettable journey of a lifetime.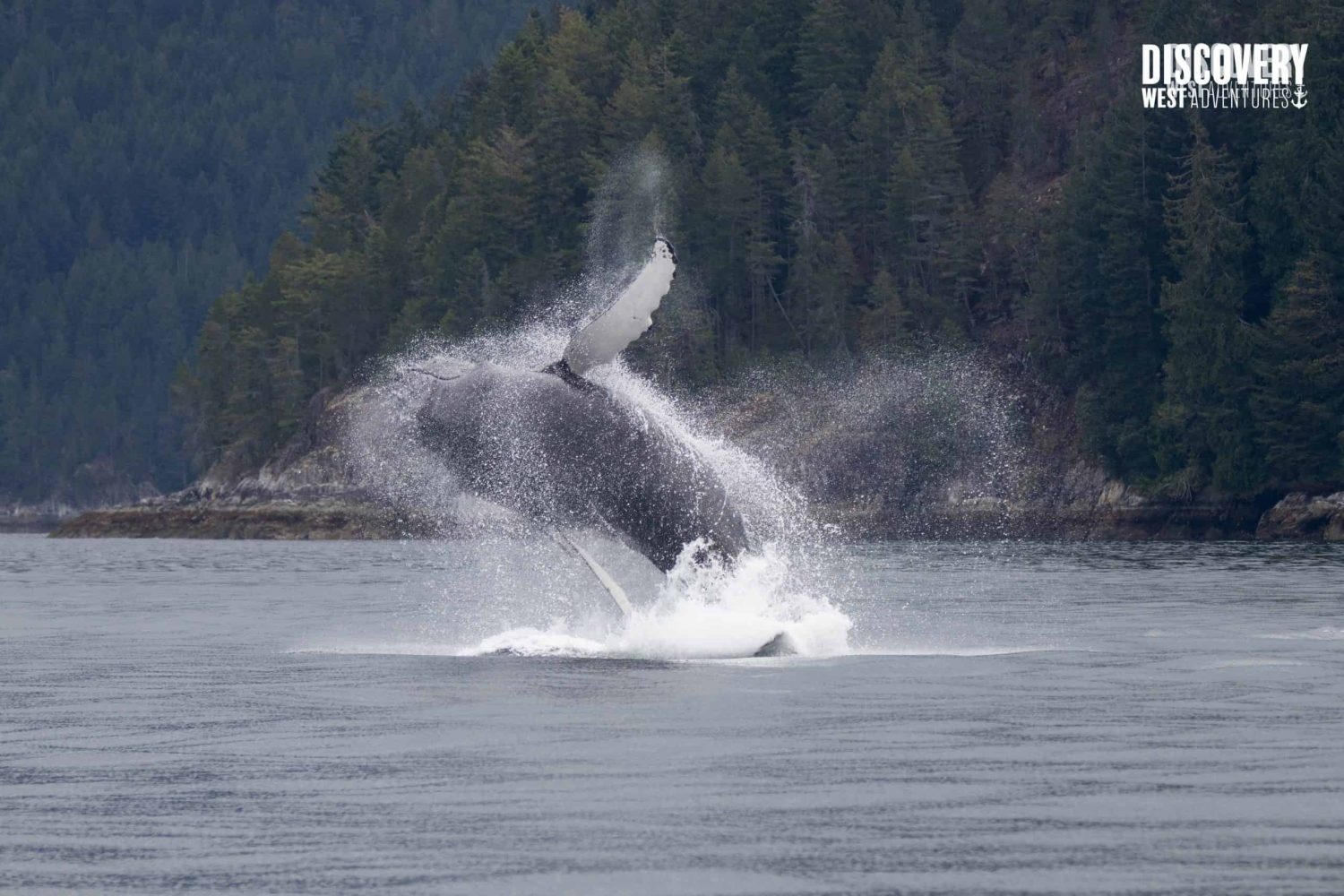 meet the wildlife
Part of the adventure is not knowing what you're going to see! During the summer months (July/August), Campbell River has a very large population of Humpbacks. It is not uncommon for us to see 15+ Humpbacks on a single Whale Watching Tour! We also have transient and resident Orca frequently come visit us, but Orca cover a very large ground, so they can be a bit more unpredictable.
Our focus is not only on whales, but on all of the wildlife and scenery our area has to offer. Other wildlife we often see during our tours are Pacific White Sided Dolphins, Seals, Sealions, and Eagles. In the spring and fall at low tide, we have a very good chance of spotting Black Bears and Grizzly Bears scavenging on the beach!
Our wildlife sightings are completely on their terms, and our goal is to give you a fun, educational, and memorable experience that is safe for both you and the wildlife.
Embrace the Journey
Our tour begins from Brown's Bay Marina, just 19km North of Campbell River. From there we'll go where ever the wind takes us! We are fortunate enough to be a part of a fantastic Whale Watching community in Campbell River, so often we know where everything is before we even get out on the water. This helps us spend less time searching, and more time watching!
Your journey takes place on our 30' partially covered Aluminum boat. The boat has ample seating, and room to move around on the deck while we are stopped viewing wildlife. During the tour, we will take a land-based stop for a nice homemade lunch (included). Guests will have a chance to get off the boat and stretch their legs, and use the bathroom if necessary.
Your Whale Watching Tour
Includes:
Can't Find What You're Looking For?
Booking Cut-off: Bookings are cut-off 18 hours before departure, and 24 hours for private tours. If you're looking to book a last minute trip, please call us at 250 228 1307
Booking and Cancellation Policy: A 10% deposit is required upon booking, the remainder is due 14 days before your trip. All tours have a 48-hour cancellation policy. Late cancellations and no shows will be charged the full price of the trip. Cancellations 48 hours in advance will be provided a full refund. Groups of 4 or more are subject to a 72-hour cancellation policy.
We require a minimum of 4 guests for each trip, and reserve the right to cancel tours if we are below our minimum. We also reserve the right to cancel the trip if the captain deems the weather or conditions are unsafe. If the trip is cancelled, guests will have the option to rebook, otherwise a full refund will be provided.