coastal adventure wildlife tour
The Perfect Combination of Wildlife and Scenery!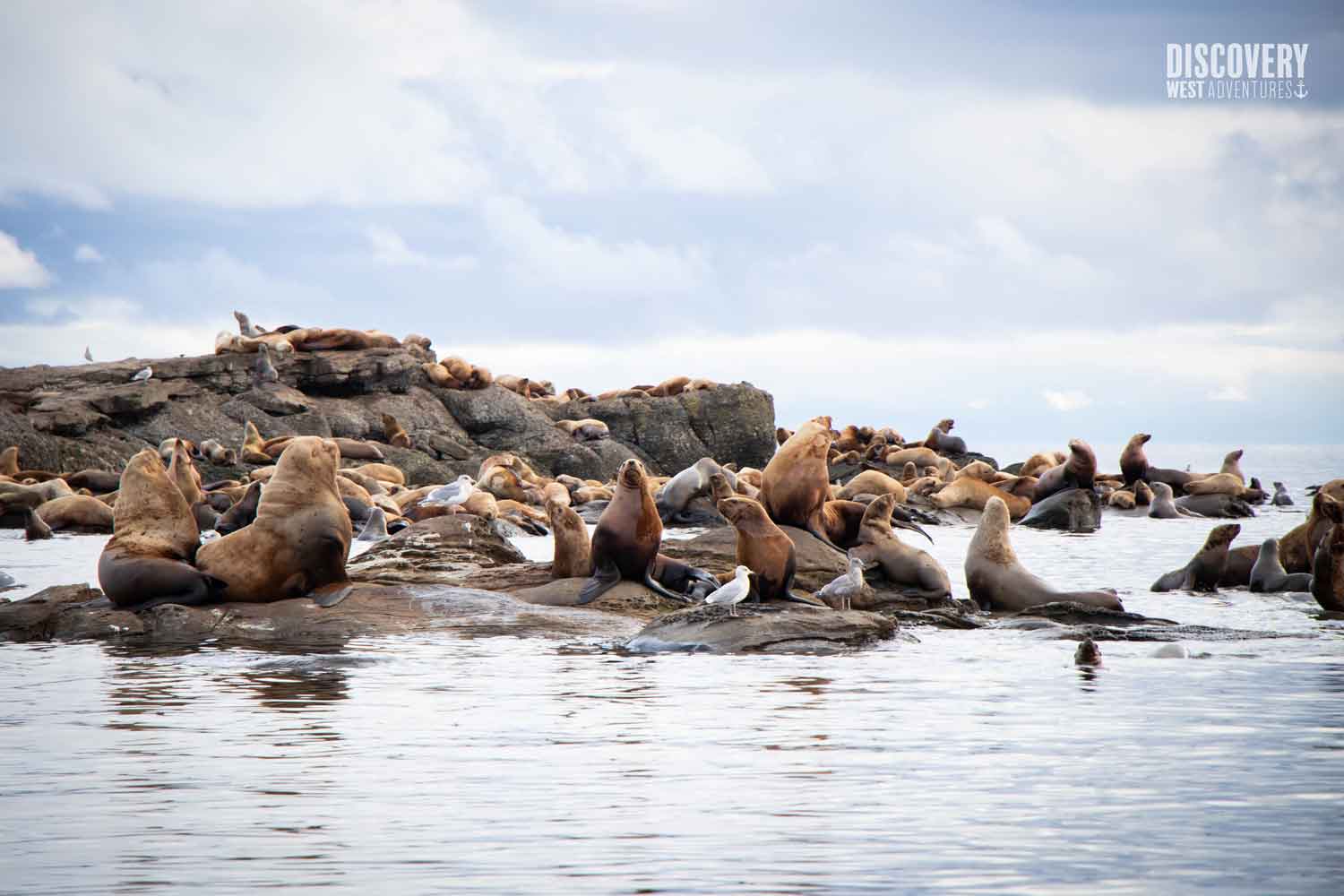 So much more than your average wildlife tour
Take a breathtaking scenic Marine and Wildlife Tour through the beautiful Discovery Passage on our partially-covered and spacious boat. No crowded zodiacs!
Our tour begins from Brown's Bay Marina, and from there we'll go where ever the wind takes us! We'll explore the Discovery Islands, and passages around Quadra Island. Depending on our itinerary for the day we often go through the historic Seymour Narrows!
$169 Adult / $149 Child (3-15yrs)
Prices Exclude 5% GST and 10% Fuel Surcharge
This 4 Hour Coastal Adventure Wildlife Tour is great for guests who don't want to spend an entire day out on the water, but still want to experience the beautiful sights that our area has to offer. Our focus on this trip is wildlife and scenery! We're fortunate enough to be a part of a fantastic Whale Watching community in Campbell River, so although this trip is not geared towards Whale Watching specifically, we often see whales (Humpbacks and Orca) on our Coastal Adventures. Other wildlife that we frequently encounter are Seals, Sea Lions, shy Harbour Porpoises, Pacific White-Sided Dolphins, Black Bears, and the Mighty Bald Eagle! 


Morning and Afternoon departure times available! 
You can enter Brown's Bay Marina or Resort into your GPS (15021 Brown's Bay Road, Campbell River). Once you arrive to the resort, head straight down the marina boardwalk, after you go through the float house (bathrooms are also located here) you will find our boat on right hand side of the dock. 
Please be sure to arrive 10-15 minutes prior to departure, we want to maximize our water time!
Searching Availability...
We Practice Ethical Whale Watching
For the safety of our guests and the marine life, we practice ethical whale watching. This means we follow all of the guidelines and minimum distance regulations put in place by Transport Canada.